Directions » Finding Red Theatre
---
Location
Red Theatre is located 1000m away from Tiantandongmen station on subway line 5 which is next to the east entrance of the Temple of Heaven.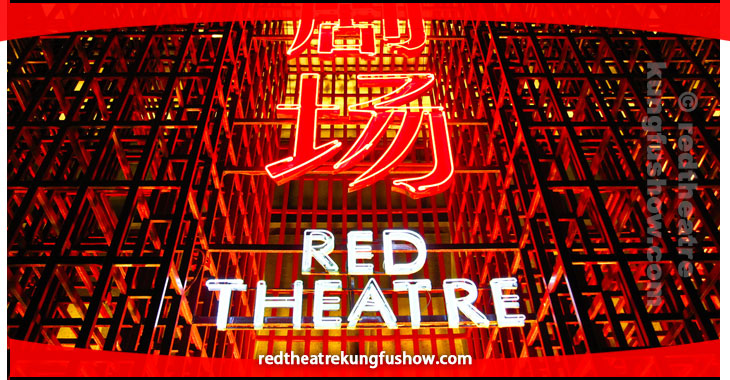 Taxies are often difficult to find so it is adviced to first arrive by subway and take exit B where many rikshaws are waiting. They can take you to the theatre for 10CNY. You can also try to look for a taxi or walk for just 15minutes. See the map below for directions.
Metro map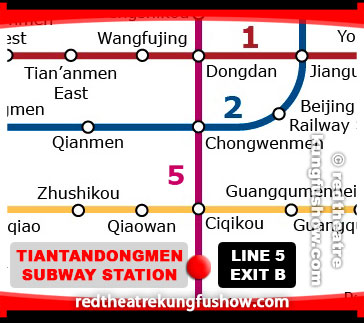 Address: 44 Xing Fu Da Jie, Dongcheng District, Beijing
Chinese Name: 红剧场
Chinese Address: 北京东城区幸福大街44号

Beijing Subway: Tiantandongmen Station (Line 5, Exit B).
Show Time: 5:15PM & 7:30PM (Duration: 1 hour, 20 minutes).
Street map